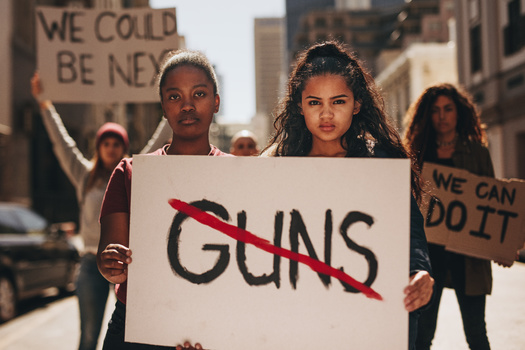 Previous StoryNext Story
Danielle Smith, Producer
Why you can trust Public News Service
Monday, August 14, 2023
In Pennsylvania and across the country, some 74% of young people in the U.S. believe gun violence is a problem, and 60% want to see stricter gun laws, according to a new report from American University, the Everytown for Gun Safety Support Fund and the Southern Poverty Law Center.

Researchers polled a representative sample of 4,100 people, ages 14 to 30.

Wyatt Russell, senior program manager and policy analyst with the Polarization and Extremism Research and Innovation Lab at American University in Washington, D.C., said a generation raised in an era where mass shootings are ubiquitous is very worried about school safety, which also contributes to a rise in anxiety and depression.

"The average young person knows at least one other person who's been injured or killed by a gun," Russell reported. "We've seen an astonishingly high 25% of youths have been in an active shooter lockdown. Not a drill. A lockdown."

A study from the Kaiser Family Foundation also found gun violence was the leading cause of death for children younger than age 17 in 2020 and 2021, more than any other type of injury or illness, which is the highest rate in the developed world. Opponents of stricter gun laws cite concerns about personal freedom and self-defense.

Russell noted the survey found a correlation between a young person's identification with gun culture, support for male supremacy, higher levels of racial resentment and post-traumatic stress disorder.

"We're working to develop some inoculation strategies to help young people stop harmful myths and disinformation, conspiratorial thinking and supremacist ideologies that can influence gun violence," Russell explained. "More specifically, extremist violence, as well."

Among the young people surveyed, 40% said they have "somewhat easy" access to a gun, and 21% reported having "very easy" access.